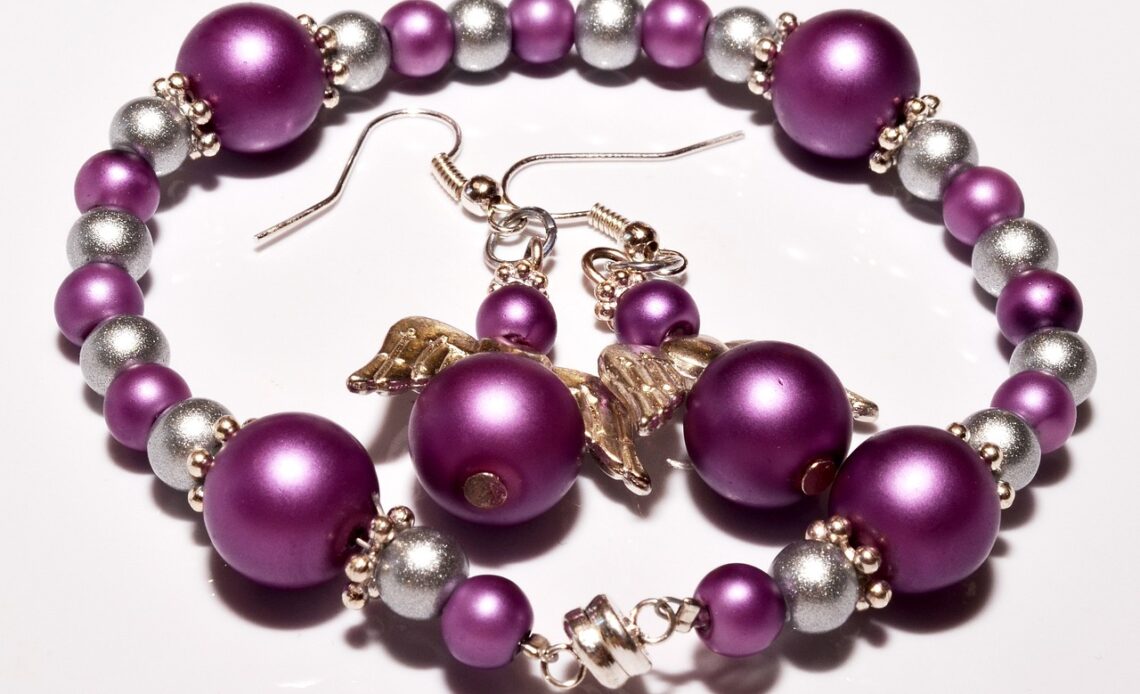 =
The pearl anniversary is a special occasion that marks the 30th anniversary of marriage. It is a celebration of the love, commitment, and dedication that a couple has shared over the years. Pearls are the traditional symbol of the pearl anniversary because they are rare, precious, and beautiful – just like a marriage that has lasted for 30 years. The pearl also represents wisdom, loyalty, and integrity, which are values that a couple has demonstrated in their marriage to overcome challenges and navigate life together.
The pearl anniversary is an important milestone in a couple's journey together. It's a time to look back on all the memories, experiences, and adventures that they have shared. It's also a time to recognize the effort and commitment that has gone into building a strong and lasting relationship. Whether it's through grand celebrations or quiet moments of reflection, the pearl anniversary is an opportunity to cherish the love that a couple has built over the years.
What is the Pearl Anniversary?
The pearl anniversary is a milestone that celebrates 30 years of marriage. The pearl itself is rare, beautiful, and precious, much like a couple who have spent three decades together. It holds a significant meaning as it symbolizes wisdom, loyalty, and integrity, all of which are qualities that have helped the couple navigate through the ups and downs of their marriage.
As a couple reaches their pearl anniversary, it's a time to reflect on their journey together, celebrate their love, and appreciate one another. It's the perfect occasion for couples to renew their wedding vows, take a romantic vacation, exchange pearl-themed gifts, or throw a party to celebrate with family and friends.
The pearl represents much more than just a valuable jewel. It embodies the life the couple has built together, the experiences they've shared, and the love they have for one another. Celebrating the pearl anniversary is not just an occasion for the couple, but also for those who have supported and witnessed their love throughout the years.
In summary, the pearl anniversary marks 30 years of marital bliss, and the pearl symbolizes the love, loyalty, and wisdom that have helped the couple make it this far. It's a time to celebrate the love shared between the couple and the memories created along the way.
Celebrating the Pearl Anniversary
When it comes to celebrating the pearl anniversary, there are many ways couples can mark this significant milestone. The most important thing is to find something that has meaning for both partners. Some great ideas include renewing wedding vows, a romantic vacation, pearl-themed gifts, or throwing a party for family and friends.
Renewing wedding vows can be a very special celebration for couples who have reached their 30th anniversary. It is a chance for them to reaffirm their commitment to each other and renew their love in front of family and friends. It can be a simple ceremony or a grand celebration.
A romantic vacation is another great way to celebrate the pearl anniversary. This is an opportunity for the couple to escape their daily routine and spend quality time together. The destination can be a place that holds special meaning for them, or it can be somewhere they have always wanted to go.
Another way to celebrate the pearl anniversary is by giving pearl-themed gifts. Pearls symbolize wisdom, loyalty, and integrity. Some gift ideas include pearl jewelry, home decor, or a pearl-infused beauty product. These gifts serve as a reminder of the couple's love and commitment.
Finally, couples can celebrate by throwing a party for family and friends. This can be a casual or formal event held at their home or a special venue. It is an opportunity for the couple to gather with their loved ones and celebrate their relationship.
Renewing Wedding Vows
Renewing your wedding vows is a beautiful and meaningful way to celebrate your 30 years of marriage on your pearl anniversary. This ceremony can be as simple or as elaborate as you would like it to be. It can take place at the same location as your original wedding or at a new destination that holds a special place in your hearts.
The renewal of wedding vows can be a combination of personal promises, exchanging rings and even dressing in wedding attire. This is an ideal opportunity to reaffirm your love and commitment to one another in front of close family and friends. The ceremony doesn't have to follow traditional wedding protocol and can be personalized to represent your relationship. Adding personal touches will make this ceremony even more special.
It's important to remember that the renewal of wedding vows can be as formal or informal as you wish. As long as it's meaningful to you and your partner, that's all that matters. So, take the time to reflect on your journey together and celebrate your love in a way that speaks to you and your partner.
Taking a Romantic Vacation
Taking a romantic vacation is a wonderful way for couples to celebrate their pearl anniversary. It gives them a chance to escape from their daily routine and spend quality time together. The destination for the vacation can be a place they have always wanted to visit, or it can be one that holds special memories for them. It can be a beach getaway, a mountain retreat, or a European adventure.
What's important is that the couple enjoys each other's company and makes new memories together. They can go sightseeing, explore the local cuisine, take part in exciting activities, or simply relax on the beach. Whatever they choose to do, the vacation should allow them to reconnect and strengthen their bond with each other.
To make the vacation more special, couples can opt for a luxurious resort or a cozy bed and breakfast. They can also add some extra romance to the trip by booking a sunset cruise, a hot air balloon ride, or a couples' massage.
Overall, taking a romantic vacation for the pearl anniversary is a great way for couples to celebrate their love and commitment to each other. It allows them to create new memories together and strengthen the bond they have built over the past 30 years.
Pearl-Themed Gifts
For couples celebrating their pearl anniversary, pearls are the traditional gift. There are endless possibilities when it comes to pearl-themed gifts, and whether you are purchasing for each other or for another couple, there are many options to choose from.
Pearl Jewelry: From pearl earrings to necklaces to bracelets, there are many beautiful pieces of jewelry that feature pearls. A classic piece of pearl jewelry can be a cherished reminder of the couple's love for each other.
Home Decor: Pearls can be incorporated into home decor in many sophisticated and elegant ways. Consider a pearl-inlaid picture frame, a pearl-inspired vase or bowl, or a set of pearl-handled serving utensils.
Pearl-Infused Products: From face creams to body oils and even perfumes, pearls are now being used in beauty products because of their antioxidant properties. Pamper the couple with a set of pearl-infused beauty products.
Customized Pearl Art: Have a piece of art customized with the couple's names and wedding date written in pearls. This unique and personalized gift will surely be cherished for years to come.
Whatever gift you choose, make sure it is thoughtful and something that will remind the couple of their love and commitment to each other on their special day.
Throwing a Party
One idea for celebrating the pearl anniversary is throwing a party for family and friends. This can be a formal or casual event, depending on the couple's preferences. Whether it's held at home or at a special venue, the main thing is to celebrate the couple's achievement with those who have supported them throughout their journey together.
When planning the party, consider incorporating pearl-themed decor, such as centerpieces or party favors. Additionally, the couple can include special touches that reflect their unique relationship, such as displaying photos from their wedding day or highlighting important milestones from their marriage.
The menu can also be tailored to the couple's preferences and tastes. Whether it's a sit-down dinner or a buffet-style meal, the important thing is that guests are able to enjoy delicious food and drinks while celebrating the couple's milestone achievement.
Overall, throwing a party is a wonderful way to honor the pearl anniversary and to show appreciation for the love and support that the couple has received from their loved ones throughout their marriage.